My Books...
Over the last three years, I've written three non fiction books on different aspects of sustainable living, working with DK Books and Harper Collins.
My new book - 365 Ways To Save The Planet - is out on 9 March via DK Books and available to pre-order from Amazon, Hive, Bookshop and all good bookshops.
What if sustainability didn't have to be so complicated? 365 Ways to Save the Planet cuts through the noise and explains exactly how to live a "greener" lifestyle day by day. With its approachable ideas and achievable daily actions, anyone can up their sustainability score with this bible.
Eco expert Georgina Wilson-Powell breaks down the significance of environmental statistics for issues big and small, and quantifies the difference low effort, high impact changes can make. In her one-year programme, each day pairs a realistic goal with a simple "save the Earth" action for an individual to apply at home or work. With helpful statistics to guide you, you can track your progress and reflect positively on the impact you are having on the environment over the course of a full year.
With a guide that enables you to learn how to break previous habits and shift your mindset, being green has never been easier. If you want to make a difference but don't know where to begin, simply turn the page to start with day one.
Find clarity on everyday green-living dilemmas to maximise your sustainability

Are paper bags always more environmentally friendly than plastic?
How much better for the planet are electric cars? 
What saves more water - using the dishwasher or washing up by hand?

We all want to do the right thing for the planet, but with so many factors at play it can be difficult to work out which is the greenest way. With answers to more than 140 everyday green-living questions, Is it really green? cuts through the confusion and gives you the facts.

Get to the heart of each eco-conundrum, interrogate your instincts, and make informed decisions to reduce your ecological footprint.
Out via DK Books. Order it HERE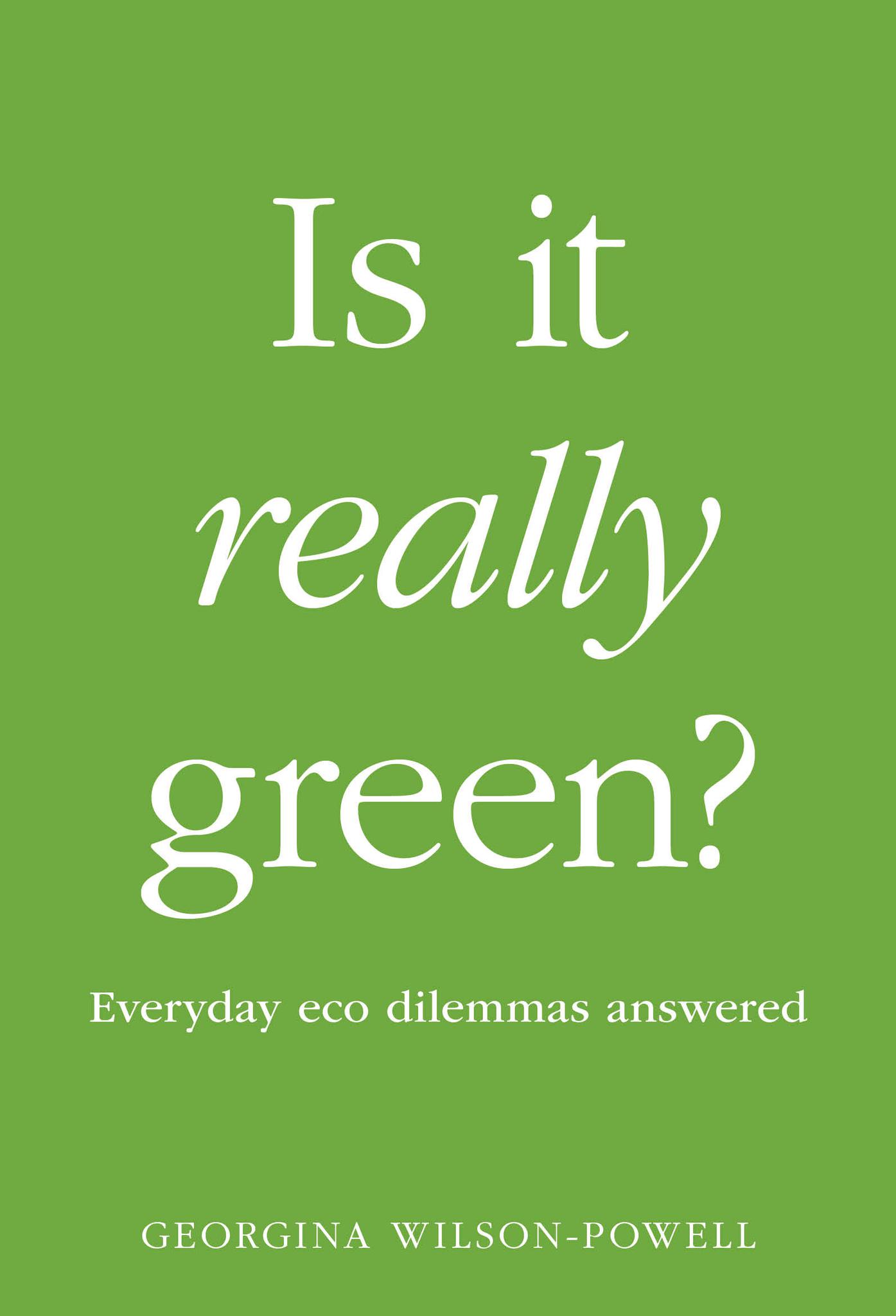 Travel Europe via train with these 30 innovative routes designed to give you a fabulous adventure whether you've got three days or three weeks.
Indulge in the joy of slow travel and some of the best train trips in the world.
Out on Harper Collins. Order it HERE.